I am pleased to share my passion for handmade musical instruments and I am glad that you have found your way to my workshop website. Take a look over my shoulder and learn more about my work as a brass instrument maker. — Martin Böhme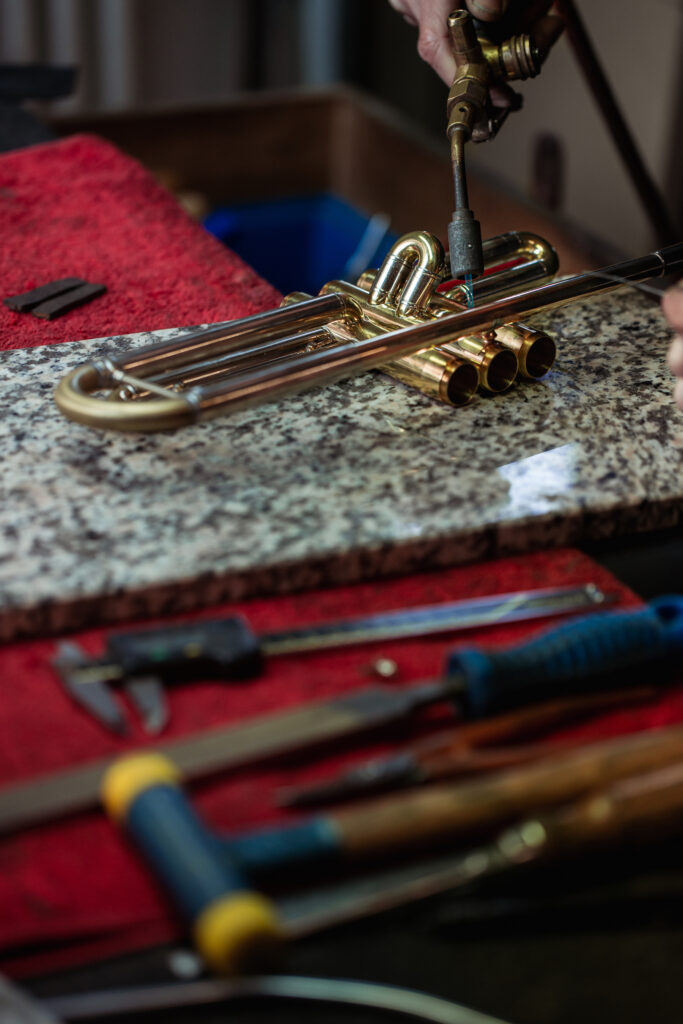 Instrument making
It is an incredible feeling to hear an instrument after you have designed, planned and build it yourself! Although there is some modern development assistance, you can't do it without handicraft skills, know-how, and visions.
Service
Do you have problems with your instrument? There is nothing that can't be fixed! From chemical purification to valve overhaul, flattening the instrument, a complete general overhaul with new lacquer, or an electroplating finish, straightening of flaps or the change of pads, your instrument will get the best treatment.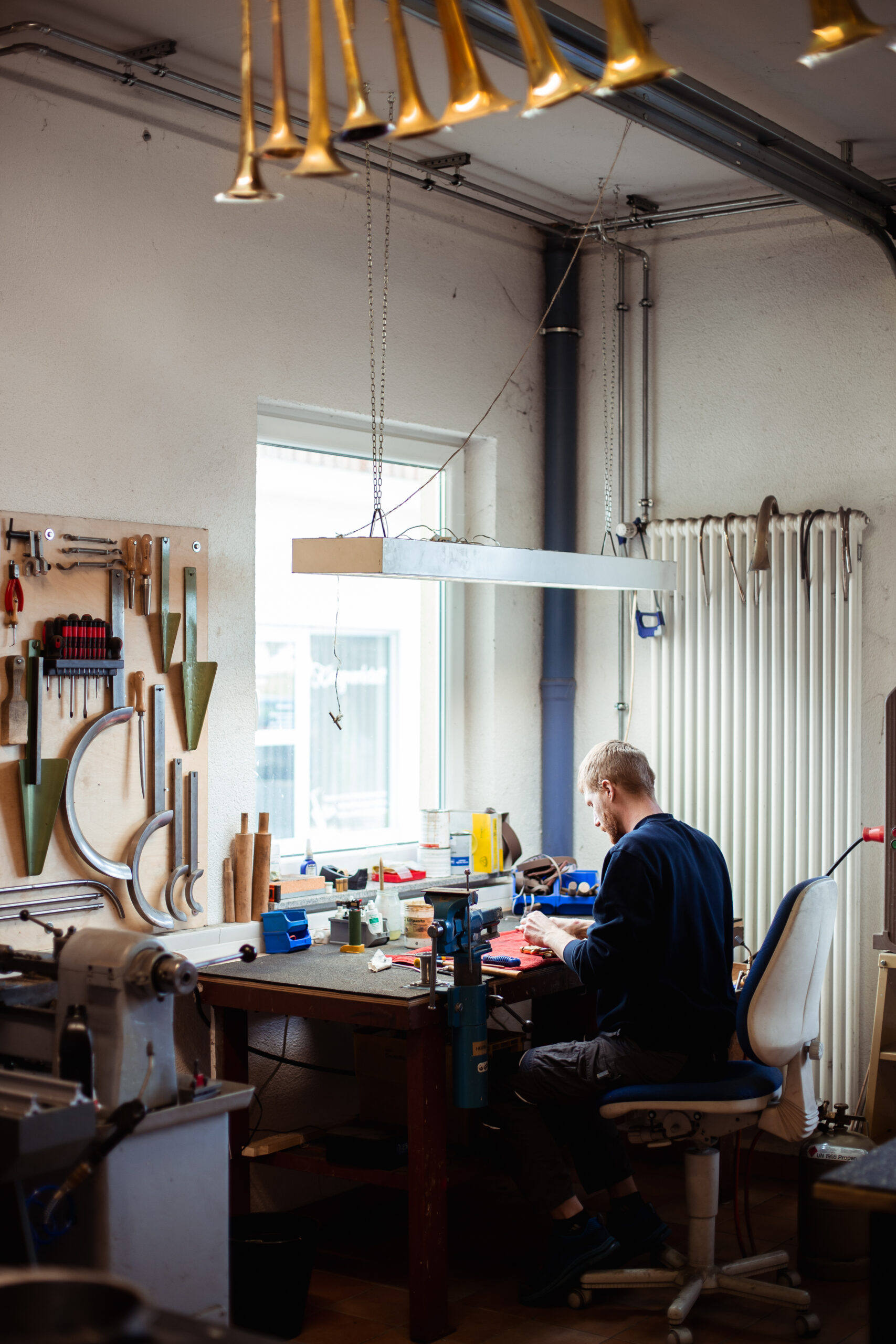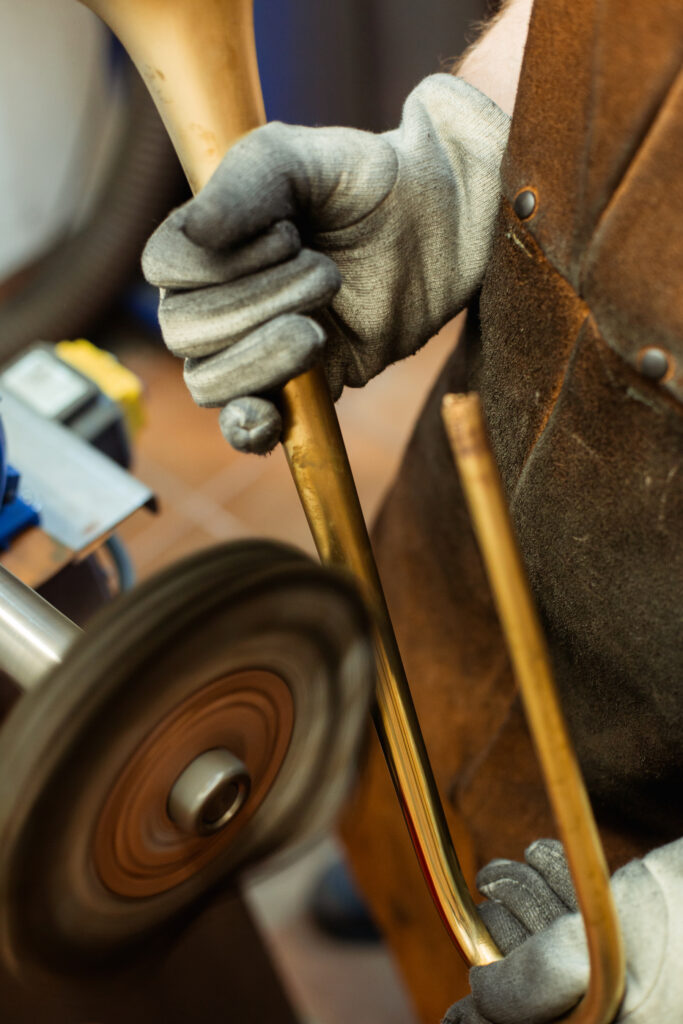 Conversions and refinement
Upon request, I can give your instrument a new finish or overhaul your Bach trumpet with a complete service and a new leadpipe.
Artists
I am proud that several renowned artists play my instruments.